The New York Times
Rothko and Johns Paintings Are Stars of a Sluggish Auction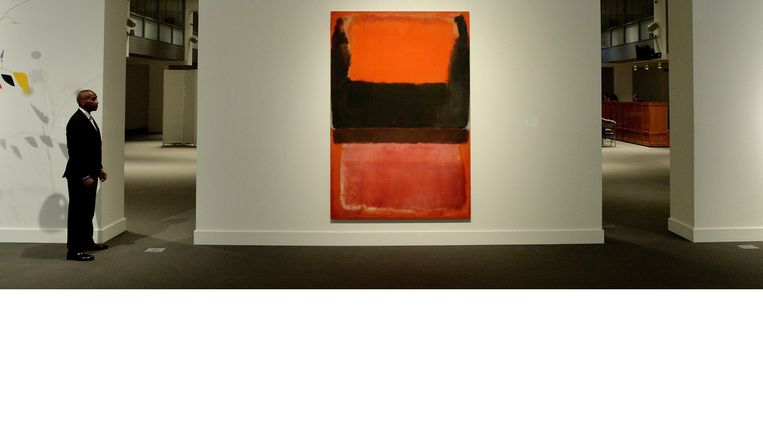 The week of big-money contemporary art auctions got off to a sluggish start on Tuesday evening at Sotheby's, where collectors could not be bullied by high estimates and tastes veered toward abstract rather than figurative paintings.
Compared with Sotheby's victory on Monday, when a group of 43 masterworks from the estate of Rachel Lambert Mellon, better known as Bunny, soared well above expectations, the sale on Tuesday often saw thin or controlled bidding. Almost half of the works were guaranteed, meaning Sotheby's or an outside party had promised the seller an undisclosed sum regardless of the sale's outcome, and many dealers said after the sale they guessed that the gambles did not always pay off.
Compared with what Christie's has coming up on Wednesday night at Rockefeller Center, Sotheby's auction seemed modest. Still, there were some high prices paid for works by Mark Rothko, Jasper Johns and Gerhard Richter. "On the best things there was lots of competition," Alexander Rotter, co-head of Sotheby's contemporary art department worldwide, said after the sale.
Rotter was talking about the success of Rothko's abstract canvases. Two of them were the stars of the Mellon sale on Monday, and on Tuesday, the most expensive painting of the evening was the artist's "No. 21 (Red, Brown, Black and Orange)." Executed in 1951, it sold to a telephone bidder for $45 million. Its provenance was pristine, having come from the collection of Houston oil billionaire Pierre Schlumberger and his wife, São, though the canvas failed to reach its high estimate of $50 million.
Of the 78 works in the auction, 11 failed to sell. The auction totaled $343.6 million, just squeaking above its low $323.1 million estimate, but far short of its $418.6 million high.
(Final prices include the buyer's premium: 25 percent of the first $100,000; 20 percent from $100,000 to $2 million; and 12 percent of the rest. Estimates do not reflect commissions.)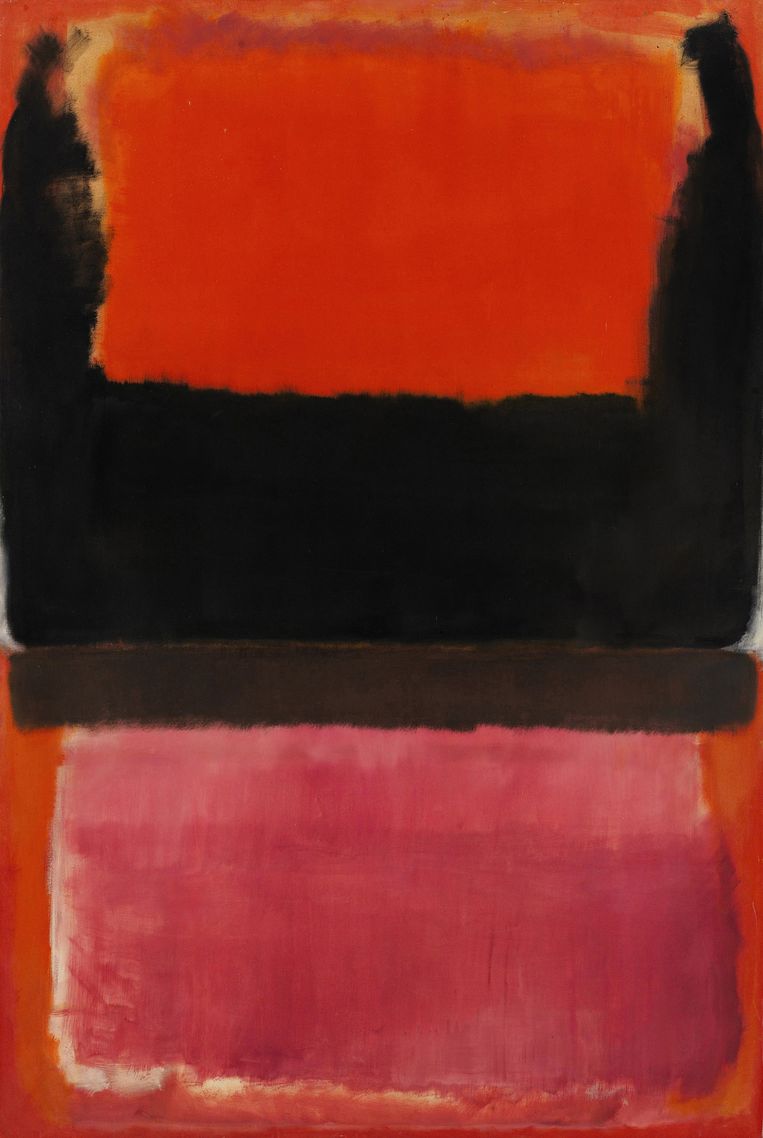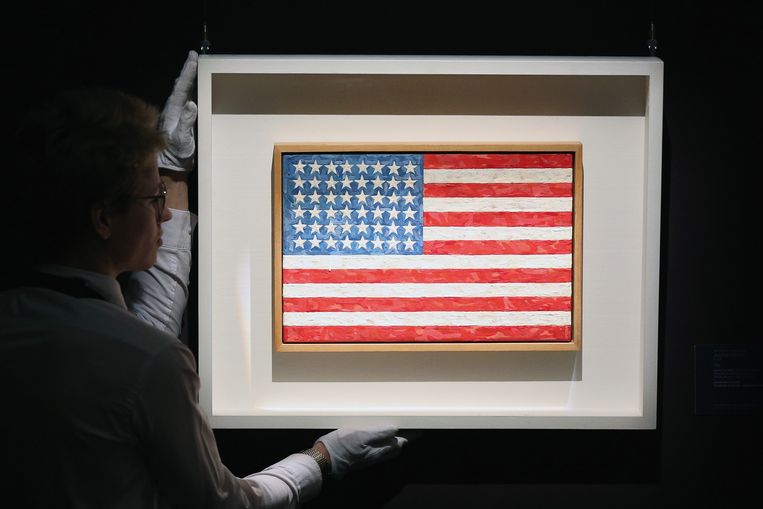 There will always be competition for classic examples by masters like Johns, and Sotheby's sale featured one of his seminal "Flag" paintings, from 1983. Mark Lancaster, the British artist who had worked for Johns, was the seller. Although it was small (just shy of 12 inches by 18 inches), its rough encaustic surface - created from pigment suspended in wax - gave it a tactile quality that appealed to collectors. Four bidders went for the "Flag," which ended up selling for $36 million, way above its high $20 million estimate.
As soon as the gavel fell, rumors started circulating about who the buyer could be. Although Sotheby's declined to comment, some dealers said it was bought by Alice L. Walton, the Wal-Mart heiress who founded the Crystal Bridges Museum of American Art in Bentonville, Arkansas.
It is a big week for Andy Warhol, with Elvis Presley and Marlon Brando starring at Christie's Wednesday. Sotheby's had less than top flight examples, and the results were mixed. The best was a depiction of Elizabeth Taylor, "Liz #3 (Early Colored Liz)" on a mint green background, which dealers said was being sold by Kemal Has Cingillioglu, the Turkish collector. It brought $31.5 million, about what Sotheby's expected. Only one bidder went for "Self-Portrait (Fright Wig)" from 1986, estimated at $12 million to $18 million; it went for $11.3 million, not bad considering that it sold at Sotheby's in London two years ago for $8.5 million.
For the past several seasons, the German artist Richter has been a major presence at auction, with mixed results. At Sotheby's, however, "Abstraktes Bild," a 1991 vibrant red painting estimated at $15 million to $20 million, sold to an unidentified collector for $21.4 million.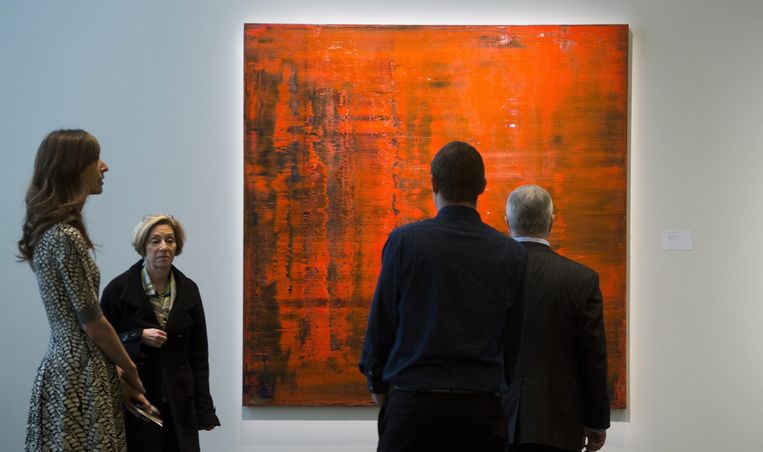 Another abstract work, one of Cy Twombly's blackboard drawing from 1967 - filled with the artist's signature graphic loops - that was being sold by John Pappajohn, the collector and venture capitalist, was expected to bring $3 million to $4 million. It sold for $5.2 million.
After the big Jeff Koons retrospective closed at the Whitney Museum of American Art last month, many said the market had had enough of his giant sculptures. But "Bear and Policeman," a 1988 work, found a single bidder who paid the low $7 million estimate ($8 million including fees). But there were no takers for the artist's "Moon (Yellow)" - a giant round stainless steel sculpture that belonged to British artist Damien Hirst.
After the auction Lucy Mitchell-Innes, a Manhattan dealer, called the sale "respectable," adding that buyers were holding on to their money because "the material just wasn't that compelling, and these days there are so many opportunities. If you don't get something tonight, there's always tomorrow night or any number of art fairs."