New York Times
P.D. James, Novelist known as 'Queen of Crime', dies at 94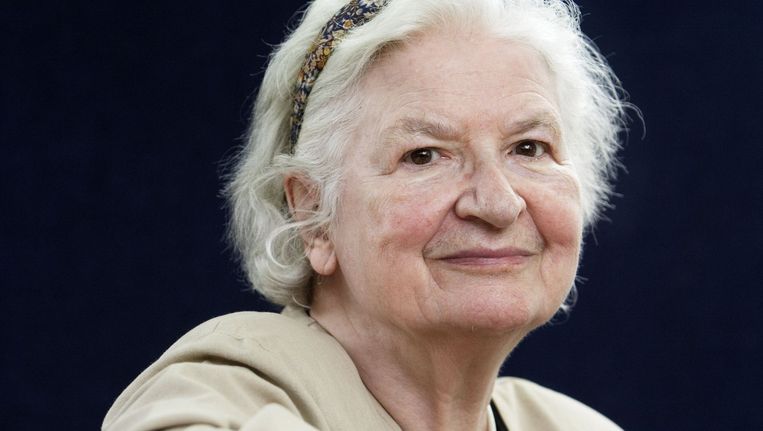 Phyllis Dorothy James White, who became Baroness James of Holland Park in 1991 but was better known as "the Queen of Crime" for the multilayered mystery novels she wrote as P.D. James, died Thursday at her home in Oxford, England. She was 94. James' death was announced by her publisher in Britain, Faber & Faber.
James was one of those rare authors whose work stood up to the inevitable and usually invidious comparisons with classic authors of the detective genre, like Agatha Christie, Dorothy L. Sayers and Margery Allingham. A consummate stylist, she accumulated numerous awards for the 18 crime novels produced during a writing career spanning a half-century. Seven of her mysteries were adapted for the public television series "Mystery!" and were broadcast in Britain and the United States.
Golden age
James bristled at the frequent comparisons to genre authors who wrote during the golden age of the English mystery novel in the 1930s.
"That kind of crime writing was dull," she once said in an interview, "in the sense that it was unrealistic, prettifying and romanticizing murder, but having little to do with real blood-and-guts tragedy. One simply cannot take these as realistic books about murder, about the horror of murder, the tragedy of murder, the harm that murder does."
Many critics and many of her peers have said that by virtue of the complexity of her plots, the psychological density of her characters and the moral context in which she viewed criminal violence, James surpassed her classic models and elevated the literary status of the modern detective novel. She is often cited, in particular, for the cerebral depth and emotional sensibilities of Adam Dalgliesh, the introspective Scotland Yard detective and published poet who functions as the hero of virtually all of her novels.
Adam Dalgliesh
Her intention with Dalgliesh, she told the British critic and writer Julian Symons in 1986, was to create a detective "quite unlike the Lord Peter Wimsey kind of gentlemanly amateur" popularized by Sayers. James envisioned a realistic cop as her protagonist, a dedicated and skilled professional - and yet "something more than just a policeman, you see, a complex and sensitive human being."
Her readers found this character profoundly romantic. Even James thought he was sexy.
"I could never fall in love with a man who was handsome but stupid," she said. Still, Dalgliesh (pronounced Dawlgleesh) remained a self-contained, even aloof figure. "There's a splinter of ice in his character," his creator said.
In "An Unsuitable Job for a Woman" (1972), James introduced Cordelia Gray, a young private investigator whose professional competence and independent spirit put her in the vanguard of an emerging generation of female sleuths. These included Liza Cody's Anna Lee in Britain, and Sara Paretsky's V.?I. Warshawski and Sue Grafton's Kinsey Millhone in the United States.
James' forthright portrayal of a strong, free and highly intelligent young woman delighted her readers. But it was Dalgliesh who won their hearts - and the author's.
"Perhaps Adam Dalgliesh is an idealized version of what I'd have liked to be if I had been born a man," she once said.
Roy Marsden played Dalgliesh on the "Mystery!" adaptations. James found him to be a "good actor, but he's not my Dalgliesh." Unlike Marsden, Dalgliesh had a full head of hair and no mustache. And James was troubled by "the class thing." Her commander, she said, "wouldn't wear some of the clothes Roy does, he wouldn't wear his signet ring on the wrong finger, he wouldn't have talked to Lady Ursula Berowne with his hand in his pocket, as he did."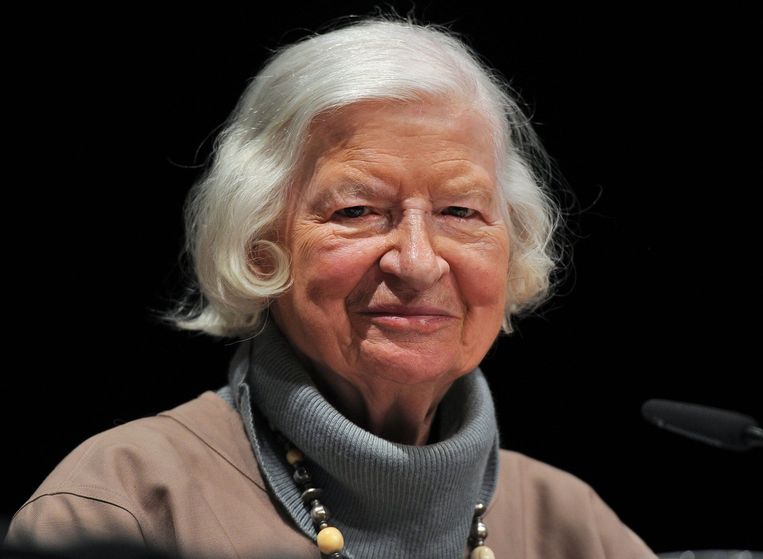 Early life and carreer
Phyllis Dorothy James was born on Aug. 3, 1920, in Oxford, the eldest of three children of Dorothy and Sidney James, a civil servant who did not believe in inflicting too much education on his daughter. The family settled in Cambridge when she was 11, and before she left the Cambridge High School for Girls, at 16, she already knew that she wanted to be a writer and that mysterious death intrigued her.
"When I first heard that Humpty Dumpty fell off the wall," she was fond of saying, "I immediately wondered: Did he fall - or was he pushed?" But an early marriage to Ernest C.B. White, a medical student, and the outbreak of World War II halted her plans for a writing career.
James gave birth to the first of her two daughters in 1942, during a bombing blitz. She served as a Red Cross nurse during the war. When her husband returned from military service with a severe mental disability, marked by bouts of violence, that kept him virtually confined to hospitals and unable to work, James was forced to support her family. She went to work for the National Health Service and attended night classes in hospital administration.
It took her three years to write her first mystery novel, 'Cover Her Face' by working in the early morning, hours before going off to her hospital job. She was 42 when it was published in Britain in 1962. (Like many of her books, it was published in the United States later.). The realistic hospital settings of three early novels, 'A Mind to Murder' (1963), 'Shroud for a Nightingale' (1971) and 'The Black Tower' (1975), owe much to her 19 years of administrative experience with the National Health Service.
Detective-story
When she began writing, James chose the detective-story form because she enjoyed reading such novels and because she thought she would have a better chance of getting published if she wrote in a popular genre. She told The Paris Review in 1995 that she "thought writing a detective story would be a wonderful apprenticeship for a 'serious' novelist because a detective story is very easy to write badly but difficult to write well."
The success of her first one persuaded her to stick with the detective story form. "I came to believe that it is perfectly possible to remain within the constraints and conventions of the genre and be a serious writer, saying something true about men and women and their relationships and the society in which they live."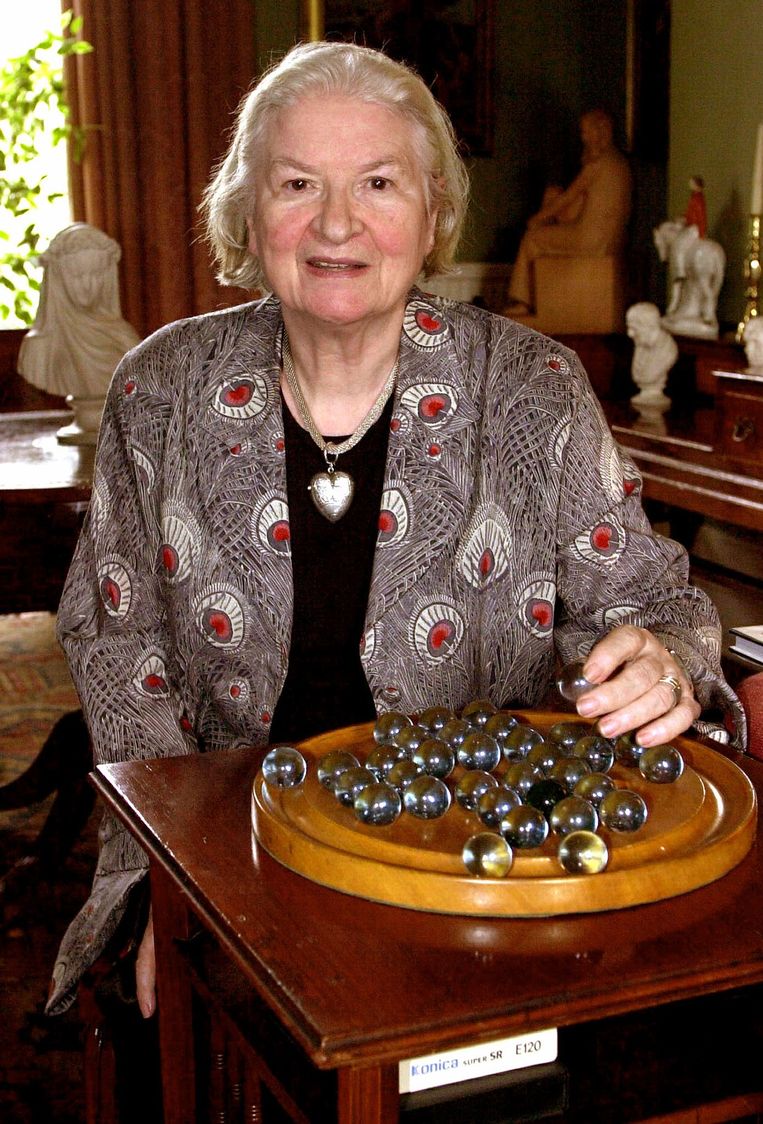 After the death of her husband at 44 in 1964, James took a civil service examination and became an administrator in the forensic science and criminal law divisions of the Department of Home Affairs, a career that supplied her novels with the realistic procedural detail on which she prided herself.
Although she rarely described actual murder, the dead bodies in her novels always made an indelible impression on the charladies, small boys and other innocent bystanders who chanced upon them.
"To many of them, it's a really appalling and dreadful discovery," the author said. "I think that the reader should share that horror and that shock, so I make the descriptions just as realistic as I can."
On her retirement from government service in 1979, P.D. James (she chose the name because it was short and gender neutral) began devoting herself to her books full time, sometimes researching them meticulously for as long as a year before suiting down to write. To depict with accuracy the nuclear power station where mayhem occurs in "Devices and Desires" (1989), she toured power plants at Sizewell and Winfrith in England, even climbing into a protective suit and standing over a nuclear reactor to observe it closely.
It was typical for her to place her stories in such dramatic settings.
"Almost always, the idea for a book comes to me as a reaction to a particular place," she said. "I like to create in books some kind of opposition between places and characters."
Her novel "Innocent Blood" appearing in 1980, was considered her breakthrough book in Britain and North America. Since then, her novels have sold more than 10 million copies in America alone and have been translated into many languages.
Literary celebration of order and reason
Although reviewers frequently lauded James for "transcending the genre," the author was a champion of the detective mystery, which she called "a literary celebration of order and reason" and which she considered a modern morality drama by virtue of its affirmation of enduring social values. In turbulent times, she said, people turn to detective stories for reassurance as much as entertainment "because they do affirm the intelligibility of the universe, the moral norm, the sanctity of life."
"It seems to me," she continued, "that the more we live in a society in which we feel our problems - be they international problems of war and peace, racial problems, problems of drugs, problems of violence - to be literally beyond our ability to solve, the more reassuring it is to read a popular form of fiction which itself has a problem at the heart of it. One which the reader knows will be solved by the end of the book."
One book in which she denied her readers this comfort was her dystopian novel 'The Children of Men' (1992), a futuristic look at a society in which mankind can no longer reproduce itself. (It was adapted into a film in 2006, directed by Alfonso Cuarón.)
More characteristically, the members of the educated middle class in her novels grapple with the moral disorder that murder represents in their civilized lives.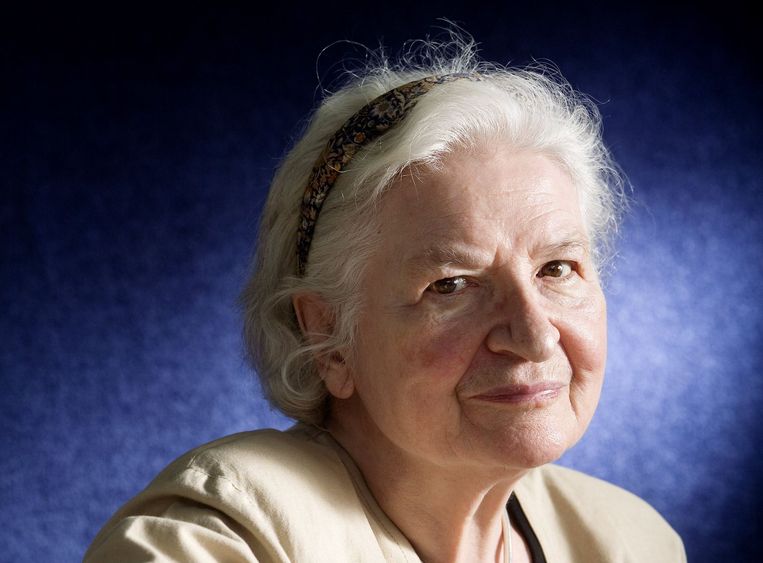 Although she claimed allegiance to no political party, James was a firm believer in the social contract between the government and its sovereign subjects. She took pride in her seat in the House of Lords, and for many years served on the bench as a local magistrate. She liked to point out that her title was bestowed not because of her literary achievements, but because of her public service. She helped gain passage of British legislation that gives adopted children the right to learn the identities of their biological parents. She was one of the 10 governors of the British Broadcasting Corp., and she served on important arts councils.
Her last novel, "Death Comes to Pemberley" (2011), is a sequel and homage to Jane Austen's "Pride and Prejudice." It was adapted for a television miniseries in Britain in 2013.
James is survived by her daughters Clare and Jane as well as several grandchildren and great-grandchildren. For all her fidelity in depicting the dark side of human nature, James took no joy in the chaos of criminality.
"I think I'm very frightened of violence," she once said. "I hate it. And it may be that by writing mysteries I am able, as it were, to exorcise this fear, which may very well be the same reason so many people enjoy reading a mystery."